STATCART Specialty Carts

EVERHUTCH specialty carts are available preconfigured for use as a code cart, anesthesia cart, procedure cart or isolation cart. The durable steel cart safely and securely stores all of the essentials. Effectively organize each piece of equipment or medication. Spend less time searching for equipment and more time treating patients.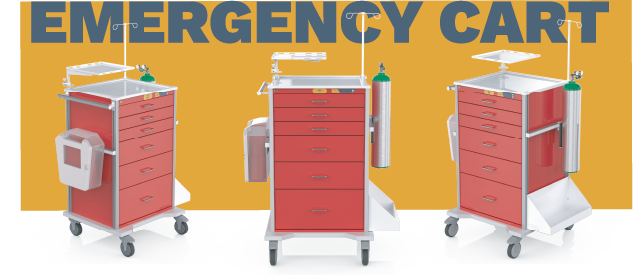 The EVERHUTCH code cart is equipped with an IV pole, suction cup mount kit, wire metal oxygen holder, defibrillator shelf, and sharps box and rail mount. This emergency cart comes with red drawer fronts to help staff quickly designate and locate code carts in an emergency when time is of the essence. Safely and efficiently store medications, intubation equipment, syringes, or gloves.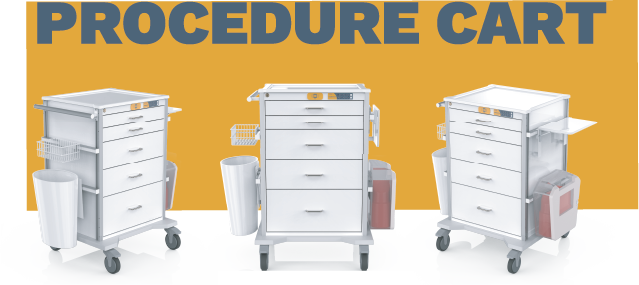 This procedure cart is ideal for all nursing functions and activities. Configure this cart to your specifications to hold all of the items necessary including an IV start kit, medications and gloves. EVERHUTCH accessories on this cart configuration include a sharps box and rail mount, waste bin, flip-up or fixed writing surface, and wire basket.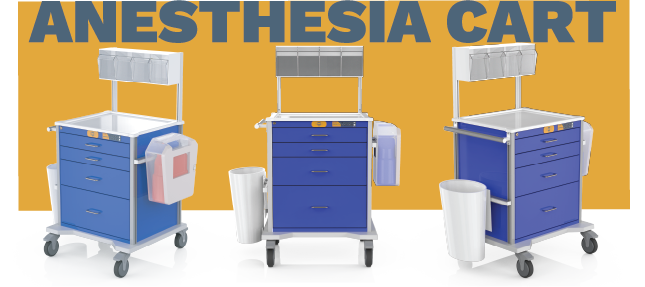 These anesthesia carts are configured for use in any situation that may require a patient to undergo anesthesia. The drawer configurations are optimized for supplies needed by anesthesiologists during procedures including syringes, needles, oxygen masks, and tracheal tubes. EVERHUTCH accessories included on this cart include a sharps box, waste bin, and horizontal glove box holder.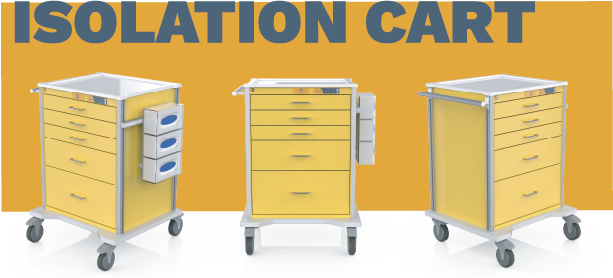 Infection control is one of the most important aspects in hospitals, surgical centers, and other healthcare environments. Isolation cartshttps://everhutch.com/product_categories/code-cart/#2 mitigate the spread of bacteria and infections between patients and rooms. These infection control carts come equipped with a glove box holder to provide hospital staff with personal protective equipment to keep themselves and patients safe. This isolation cart can be easily cleaned and moved to the next patient room as a result of the infection control features of every EVERHUTCH product.